As a new mikrotik user, sometimes people get confused with Mikrotik products. Even though all mikrotik products can be found in http://routerboard.com, with lots of variations of products, people are wondering what are the differences between RouterOS, SwitchOS and Routerboard, and this article will discuss about that with historical background.
What is RouterOS (ROS)?
This was the first product from mikrotik. Mikrotik was established in 1996 as a company that was focused on networking. One of their task was managing networks which require them to setup hardware and software to make network running well.
At that time, for cost saving, they use PC as router and build their own linux distribution that is specialised for networking. So people just download the ISO, burn it to a CD-ROM, and then install them to a PC. this product later on was called RouterOS, an Operating System for router.
Until today, the ISO image is still available for the latest RouterOS version where can be downloaded for free. where you can install it to your computer with a limited time for evaluation purpose. when the evaluation period is finished you have option to reinstall the PC or upgrade the license.
One very popular way to configure RouterOS is by using winbox application. However, mikrotik also provides other interfaces as well: web interface (webfig), telnet, ssh, and API.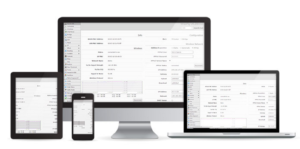 What is Routerboard?
RouterOS is a nice product. it has lots of features and easy to use. the problem is, when customer use PC as a router, many problems arises:
PC hardware doesn't last long. router must run 24/7 and most likely, some components of PC will be broken as they are not designed to run in such long period.
PC requires more electrical power
PC requires more space
PC requires regular maintenance (which means offline)
PC cannot be put on difficult place like ceiling, outdoor, on the wall, etc
Considering many problems above, Mikrotik decides to manufacture their own hardware. which can be seen on http://routerboard.com
What is SwitchOS (SWOS)?
Well, Routerboard already been produced by mikrotik, and they decided to produce a switch. Switch is a layer 2 device. therefore, many RouterOS features will not be needed here. for that reason, Mikrotik made new software family that was SWOS – SwitchOS. SwitchOS is not available on CD image. it only installed on routerboard switch hardware.
Because SWOS has different functionality and features, you cannot use winbox to configure SWOS. Instead, mikrotik provides a web interface for it.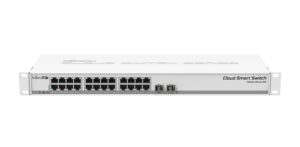 Thank you for your visit, hope you understand the differences between RouterOS, SwitchOS and Routerboard